Bergen is Norway's second largest city. It is situated on the country's west coast and is considered a gateway to the western fjords by local residents. Its convenient location draws travelers each summer, but its own surrounding fjords and mountains make it a spectacular area to visit in its own right. One of the first things people notice on a free tour Bergen is the dynamic combination of a bustling city atmosphere and small-town friendliness. Free tour Bergen provide an excellent avenue through which visitors can enjoy eye-opening experiences, and learn about Norway's diversified culture, including its history, architecture, and even its cuisine. The following are some of the most interesting stopping points on a walking tour of Bergen:
Fish Market
Established in the late 1800s, the Bergen Fish Market draws visitors as soon as they arrive in the city, due to its
wonderful selection of fish and fresh seafood, as well as its adjacent marketplace. At the latter, vacationers can
purchase a variety of objects, such as knitwear, crafts, and a vast array of souvenirs. Patrons can even ask to have their
seafood purchases prepared before their eyes and enjoy lunch or dinner at nearby tables provided by merchants.
Bryggen Wharf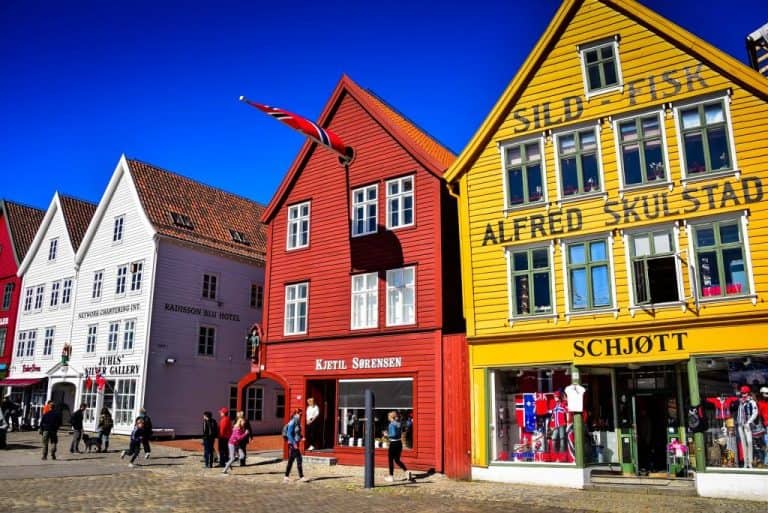 The Bryggen Wharf is a fun and interesting landmark, as well as one of Bergen's most popular sightseeing locations.
Comprised of a strip of colorful trading buildings, it is both an educational and recreational landmark, and therefore a
terrific point of interest for anyone planning a walking tour.
Cafés, shops and restaurants are also located at The Wharf, which makes it an enjoyable place to spend a morning or
afternoon. Some visitors even like to explore the narrow alleyways found between the neighborhood's colorful
buildings.
City Wall Gate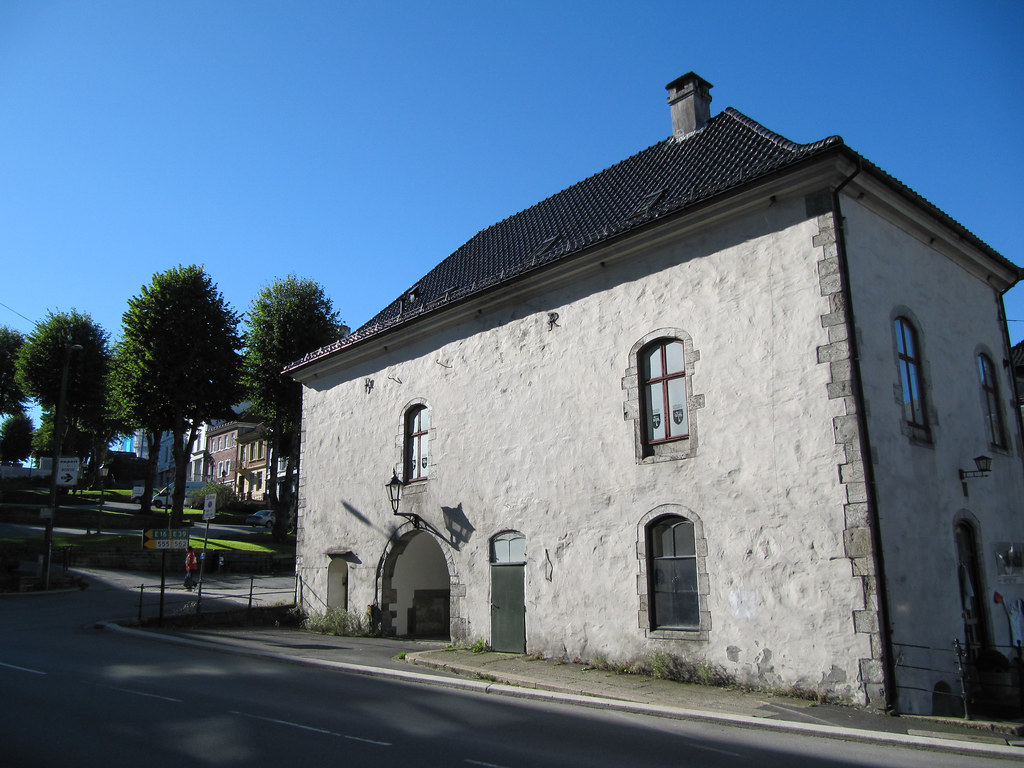 Bergen tours almost always include a stop at the City Wall Gate. Originally constructed in 1550 as a checkpoint in a
then-continuous city wall, it now stands detached amid the broad avenues and newer buildings by which it is
surrounded. There is a popular discount apparel outlet on its ground-floor. However, there is also a rarely visited,
somewhat mysterious museum on the structure's second floor, called the Buekorps Museum.
Nykirken Church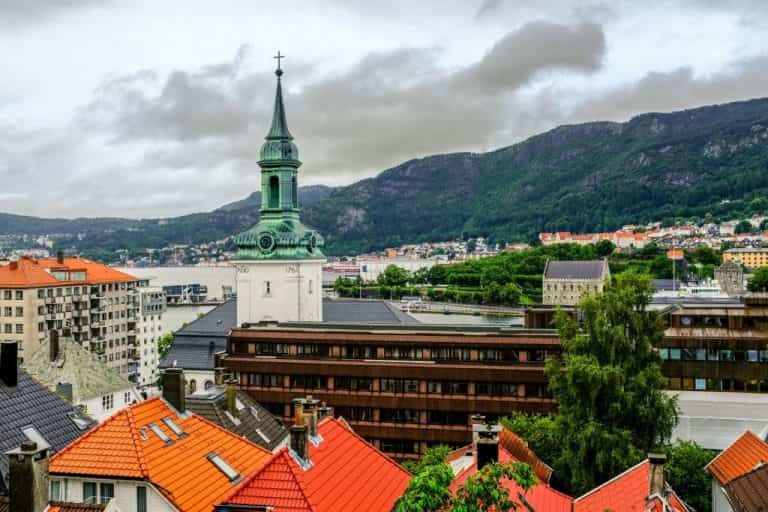 Bergen's most distinguishable house of worship, Nykirken Church, is another notable landmark that is often part of
Bergen tours. Some of its remarkable features include its Danish-inspired, mansard roof, believed to be constructed in
the mid-1700s, and its baroque spire, which has a sparkling copper finish. The church overlooks the Bergen Harbor
entrance, and affords one of the area's nicest views of the water.
The Klosteret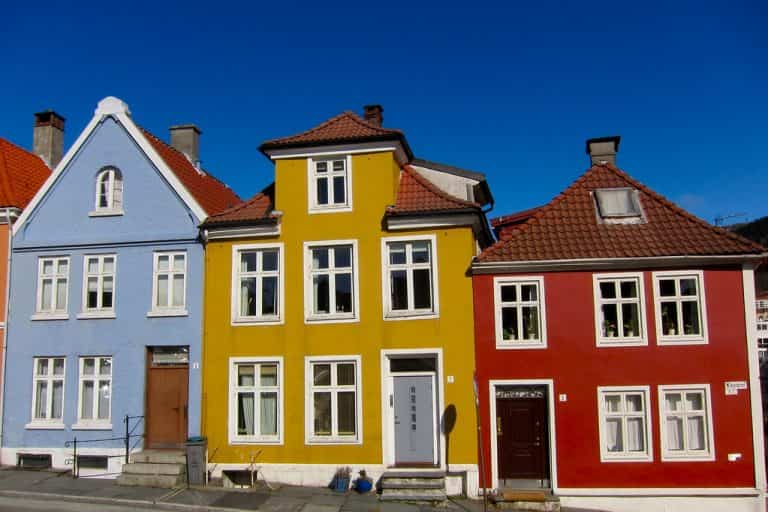 In a Bergen District known as The Klosteret, visitors can view an extraordinary collection of antique wooden houses. These impeccably West Norway Museum of Applied Art
At the West Norway Museum of Applied Art, patrons can enjoy various galleries featuring the work of individuals such as Ambrosia
National Theater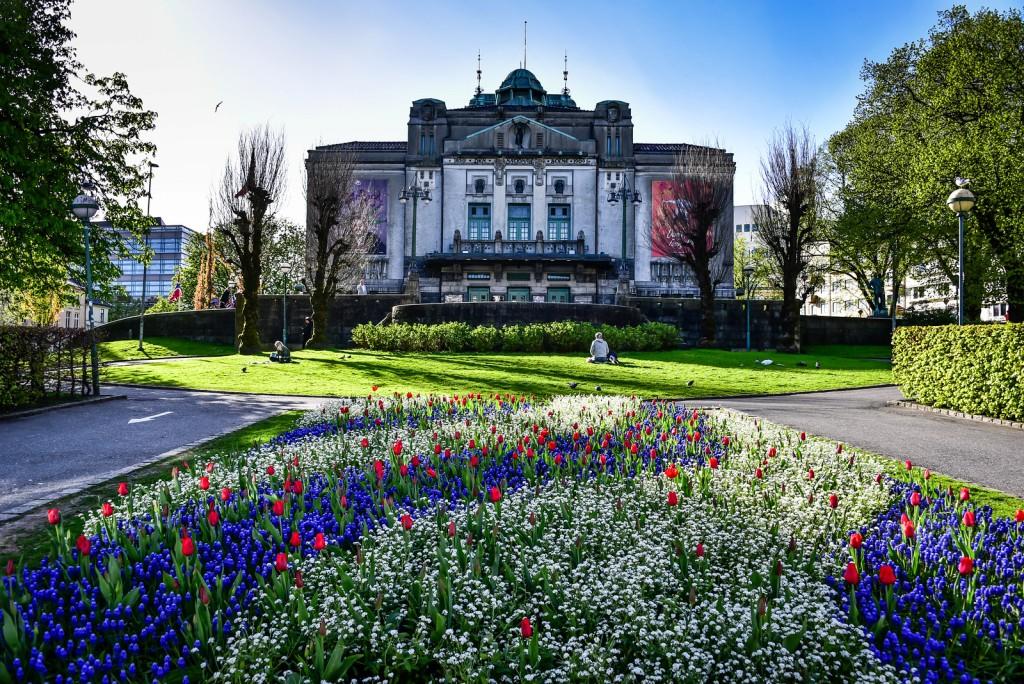 Some free walking tours in Bergen include a stop at the National Theater, which is an outstanding arts complex, established by Ole Bull, Bryggens Museum. Free tour Bergen often include a stop at the Bryggens Museum, which showcases archaeological finds, historical artifacts and many Many more sightseeing opportunities can be found in the area, and regardless of what visitors have in mind when planning Bergen Tours, the experience is guaranteed to be exciting, interesting, and memorable.